Do you feel it? I felt it since these last couple of days that Travel Feeder is getting a bit too grave in its writing. I sat down last night to have some periodic review of my own travel blog and found that I should revive it's image a little bit to make it more fun for travelers. And it's the whole purpose of vacation travelling anyway! So I've decided to add some travel fun here. Yu…Hoo… Com'on cheer up guys! Before I tell you the story straight away like what I've been doing, let's start with this little photo quiz: GUESS WHERE IN THE WORLD THIS PHOTO IS SHOT? Hint: This is a popular travel site that I've been to, and the birds are the famous Rainbow Lorikeet.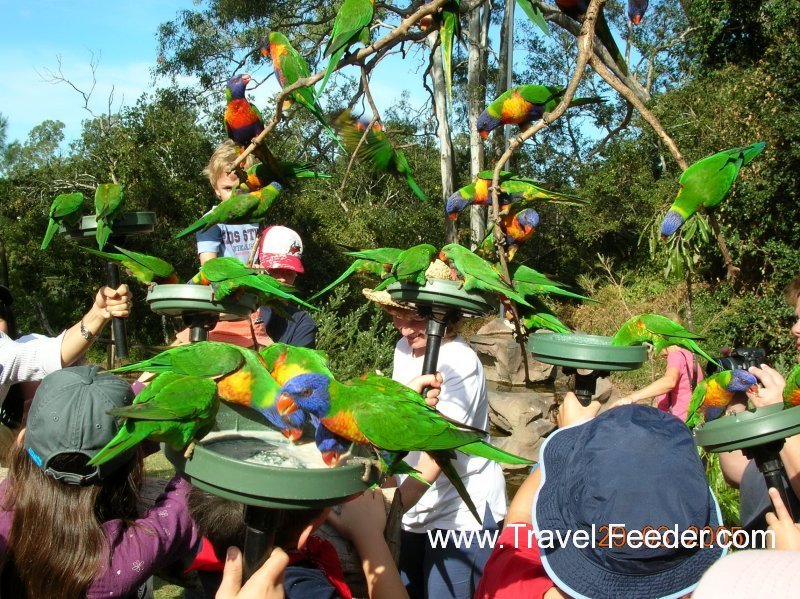 This quiz is only last for 24 hours! So come on and make a wild guess by commenting to this little post HERE. Grand prize of 8D7N stay in Las Vegas, USA inclusive of return air ticket would be given away to whoever first with the correct answer! Prize presentation ceremony would be held in my 'dream'….. ha ha ha

Anyway, the answer will be first announced in my next post RSS Feed. So subscribe as a reader NOW! And BIG BIG thanks for your participation!!

See ya – Travel Feeder.