Cruising is a great holiday experience. The typical concept of a cruise holiday is travelers have the chance to see lots of places but in a relaxing pace as you have to unpack and pack your luggage once, and your only accommodation is on board! While more and more travelers around the world are starting to appreciate the advantages of cruise holidays, many of them are still clueless on how to choose a cruise and its destinations. Here are the 5 steps guides on planning a Cruise holidays for first timers to refer as a start: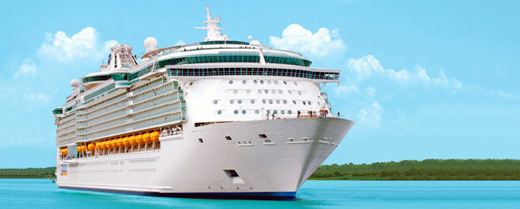 Fixing a budget. The Cost for cruise holidays should be similar, if not cheaper to those all-inclusive conventional flight and ground tours, only in a different concept. So depends on how long you would like to go holidays and how luxurious you would prefer, try fixing a budget. If money is not your concern, then skip this step;
Choose your destination. Cruise options are plentiful nowadays. You could either travel locally or even around the world on board of a cruise, anywhere along the coastal cities in the world. With the budget you have just set, select the regions you are keen to travel to. For travel destinations far from your home country, flight might be involved as well;
River or Ocean cruising. With your destination selected, you should be able to decide either by river or ocean cruising. On one hand, choosing an ocean cruise and you'll sail by night, arrive at port in the next morning and departing in the early evening. On the other hand, a river cruise is quite different, if only because you're always sailing in sight of land. You'll make at least one stop a day, and  often cruise in the day. Both have options to stay moored late or overnight in cities so you can go ashore in the evening and enjoy a local restaurant or show.;
Which ship to pick as your transport and accommodation. Picking a right ship is the most important step in planning a cruising tour. A ship is so crucial because it acts as your only transportation as well as your hotel for the whole trip! Failing to choose the right ship for your taste and your whole cruise holiday experience would be ruined! So choose the most luxurious ship that you can afford. Royal Caribbean Cruises offer many ships that hold anything from just over 200 passengers to more than 5,400 to choose from. While some of them are packed with fun activities to attract families and young travelers, others are more sedate and appeal to older passengers.
When to book your cruise holidays. All and all, this is the fisrt and last step in cruise holidays planning. Different from conventional travel where you will book your flights first and accommodation the last, pick and book your cruise with accommodation is the first decision you need to make.  Depends on how popular the ship and destination you chose are, booking cruise holidays well in advance is necessary. The earlier you book, the cheaper deal you would be able to grab to avoid last minute disappointment. Once you have confirmed the other 4 steps, start browsing for good deals offered by various booking agents. Once booked, you have done everything except waiting for the actual departing date and enjoy!
Planning a cruise holiday is as simple as the above 5 steps. Why wasting time on checking in flights, collecting luggage, and airport transfers from one country to another, while you could enjoy every minute of your cruise holidays on board when traveling!

– Travel Feeder, your ultimate photo travel blog