Travel gadget review – Travel Blue security money belt
One travel accessory I always use on my travel is security money belt. Since I'm always on the go and travel around many different countries in the world, securely keeping my personal belonging with me is critical, in order to enjoy my holidays with total peace of mind. Security money belt has to be designed for wearing around the waist for hiding important personal stuffs such as money, passports and travel documents from others while traveling.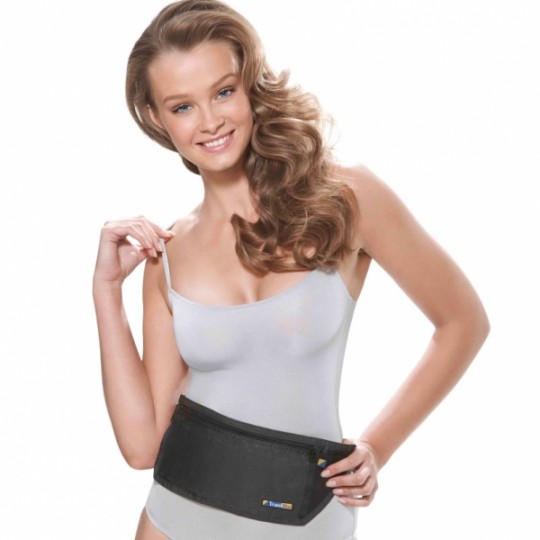 Especially during this recession period in many parts of Europe, one of the biggest threat to travelers when traveling around Europe is pick-pocket. I have heard enough similar incidences of wallet being stolen from travelers visiting Europe. While some amount of local currencies and small change of money can be put into your wallet in your pocket, other essential documents and remaining monies should be kept away from the sight of others. Better be safe than sorry, a small piece of travel accessory like this will save you from bigger hassle later if you are unlucky. One security belt that meets all my requirement is definitely Travel Blue security money belt.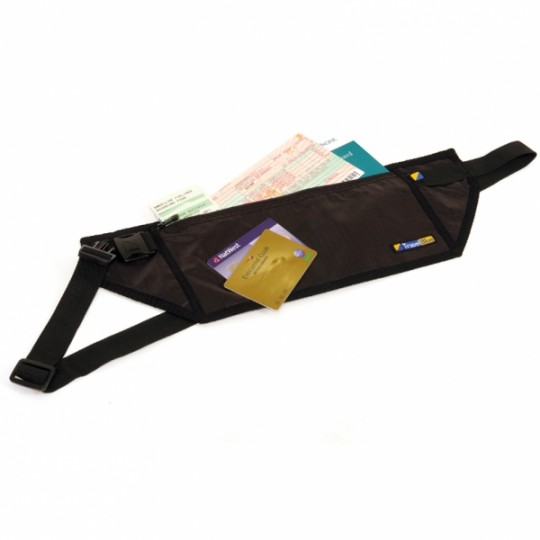 I have been using Travel Blue Security Money Belt since my first visit to Europe. This Security Money Belt is so thin that makes it very hard to detect under your T-shirt. It includes 2 large compartments to hide cash, a passport, credit cards and other travel documents. I wore this belt on all days in Europe to keep my passport and most of the Euros. It is made from water-resistant material to block your sweat, and is backed with a soft non-woven material which is kind to the skin. The best of all, it fits all people up to 122 cm (48") waist.
About the manufacturer, Travel Blue is a world leader in travel accessories established over 25 years ago in US. Their wide range of products can be found all over the globe, spanning over 90 countries in thousands of outlets. I bought mine in Malaysia and I've been using it for 3 years without issue. They have also other travel accessories for women which are trendy as well as practical such as laptop protector, small pouch, ear plug and eyes mask.
You can always buy a nice Florentine leather wallet if you lose it, but you can't get your passport replacement easily if it's being pickpocketed. 🙂 – Travel Feeder, your ultimate travel photo guide.