Hong Kong Disneyland Resort presents the most authentic Christmas celebration ever
Disney friends in their Christmas finery welcome Malaysian guests to join the Mickey and Friends Christmastime Ball in Hong Kong Disneyland Resort Special hotel and park ticket offers to enrich the festive experience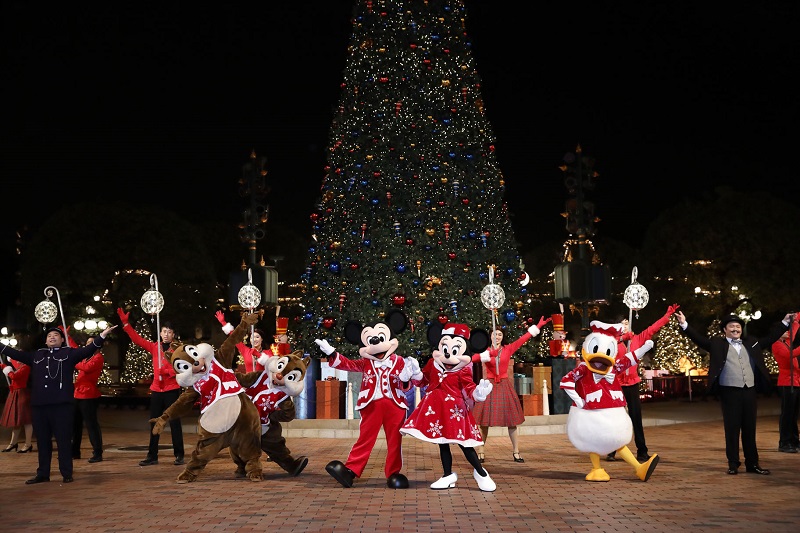 Experience the most authentic Christmas celebration this year at Hong Kong Disneyland Resort, the closest Disney theme park to Malaysia. From November 16, 2017 to January 1, 2018, the park will be transformed into a winter wonderland where guests can experience a fairy tale white Christmas from day to night! Malaysian guests can even enjoy special offers on their hotel stay and park admission, which will surely make many Christmas wishes come true.
Guests are invited to the Mickey and Friends Christmastime Ball to join in Christmas songs with Mickey, Minnie and friends. Then, Santa Goofy will help guests deliver their seasonal wishes at the Christmas Post Office. The festive magic continues with other must-try Christmas moments including A Holiday Wish-Come-True Tree Lighting Ceremony, A Magical Twilight Snowfall and A Holiday Kiss Goodnight.
To ensure that Malaysian guests have an unforgettable trip, a seasonal line-up of delicious meals and holiday gifts will be available. Also, stays at the resort's newest hotel, Disney Explorers Lodge, will keep guests in the holiday spirit thanks to all kinds of festive activities.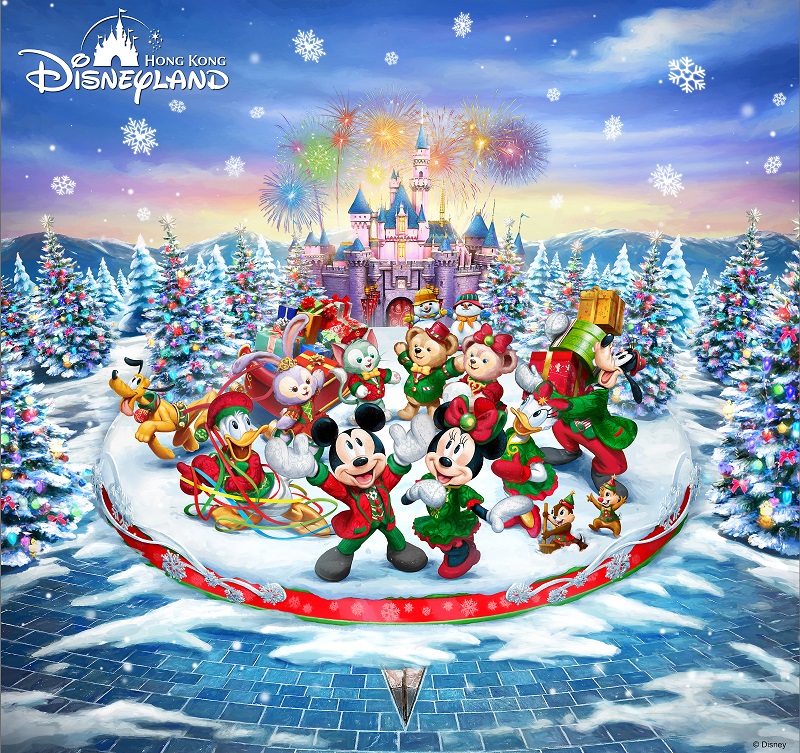 Delightful festive surprises await Malaysian guests
A special performance just for Christmas called Mickey and Friends Christmastime Ball will be performed 2-3 times every day in front of the castle, bringing Mickey, Minnie, and friends together for a holiday celebration of joy and cheer. This 20-min spectacular features inspiring Christmas music and extraordinary dances. During the show, guests will find out if Donald's holiday wish will finally come true!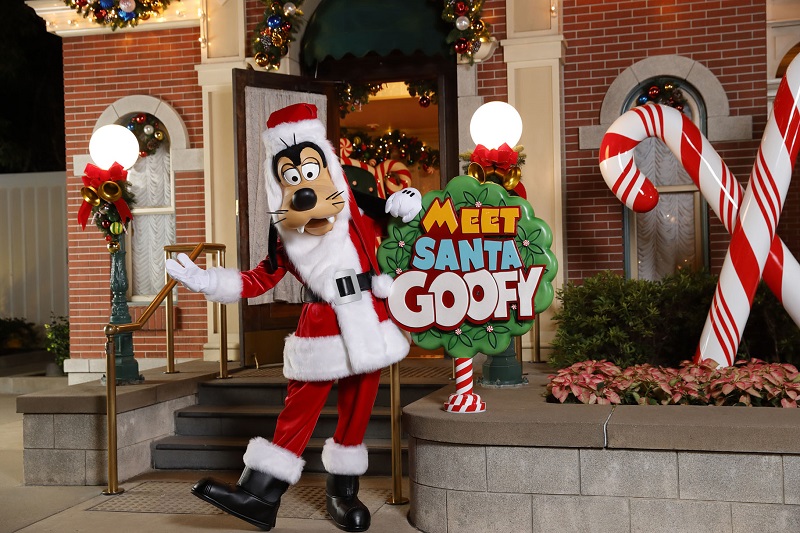 Spread Christmas wishes and joy
Guests are also invited to stop by the Christmas Post Office to send holiday wishes and greetings to loved ones. Santa Goofy has set up a special mailbox and prepared festive postcards with a one-of-a-kind Santa Goofy Commemorative Stamp for guests to add a seasonal touch to their messages. Guests can write a seasonal message on this special postcard and send it to their family and friends around the world from Hong Kong Disneyland.
Every night this Christmas, snowflakes will descend in A Magical Twilight Snowfall, transforming the Main Street, U.S.A. into a snowy wonderland. The towering Christmas tree on Main Street, U.S.A will also light up brilliantly for A Holiday Wish-Come-True Tree Lighting Ceremony. Join Mickey, Minnie, Donald, Chip 'n' Dale, Duffy, Shellie May, Gelatoni, and Stella Lou as they make a special wish: let it snow! As the lanterns begin to glow, a live quartet of singers will perform some lovely Christmas carols.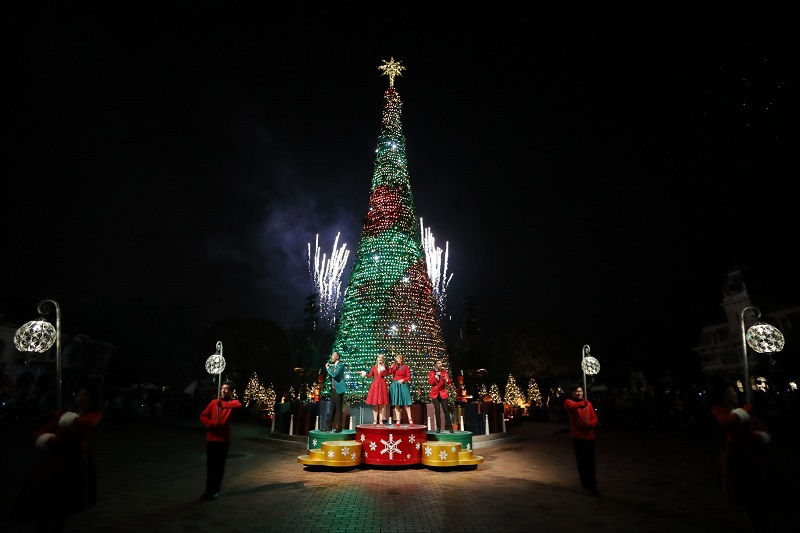 Following the park's iconic evening fireworks display, Christmas carolers will bid guests goodnight at Town Square with Santa Goofy in A Holiday Kiss Goodnight to round off a perfect day!
Welcoming new Disney friends
Beloved snowman Olaf will be joining in the Christmas fun! He looks forward to giving guests warm hugs and taking holiday photos during Olaf's Frozen Adventure Character Greeting.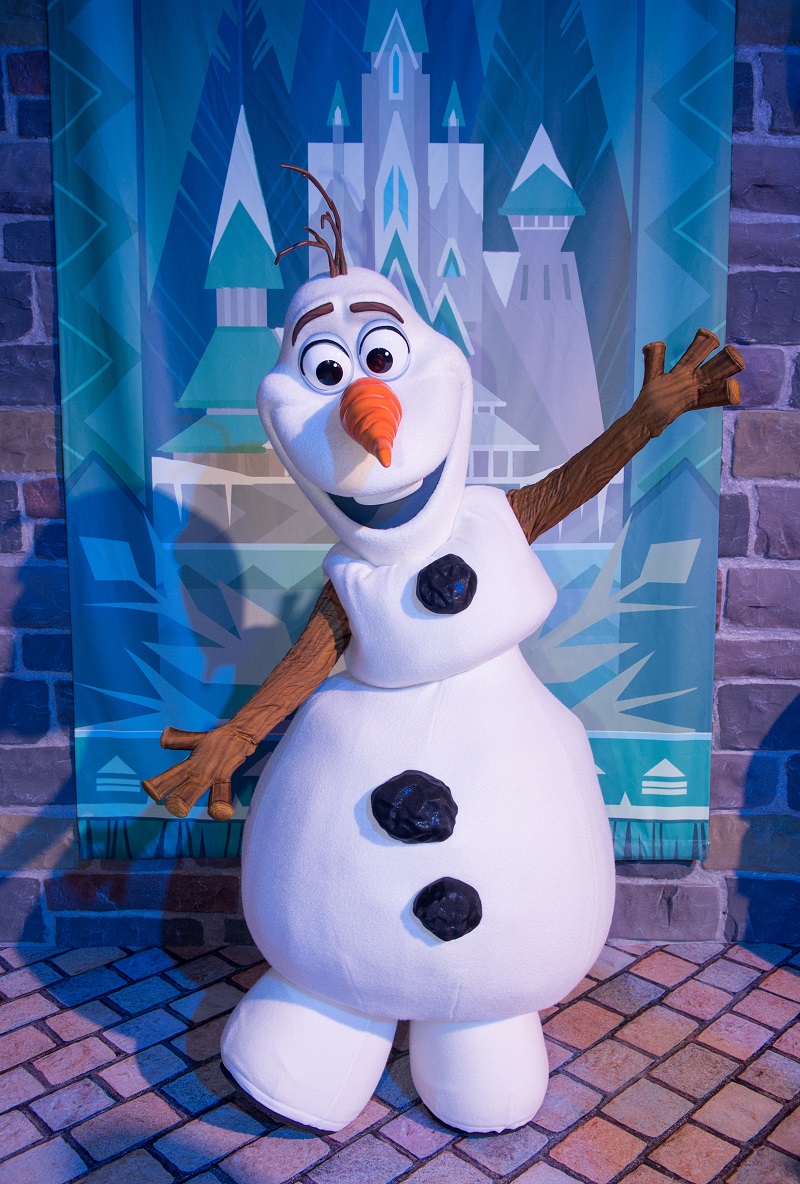 Duffy's newest friend Stella Lou, the little lavender-coloured bunny with cute ears and starry eyes who dreams of dancing on the Broadway stage, will be celebrating her first Christmas at Hong Kong Disneyland Resort. She will join Duffy, Shellie May and Gelatoni, all beautifully decked out in holiday outfits, for special holiday photos at Main Street Cinema: My Journeys with Duffy.
Celebrate Christmas with delicious Disney dishes
Malaysian guests can enjoy the resort's Christmas menus, from park to hotels, feature over 70 F&B items. Guests with a sweet tooth must join the new Christmas dessert party at Main Street Train Station. The Christmas-themed delights at Market House Bakery, such as Christmas Donald and Christmas Daisy donuts, Creamy Snow Man, Christmas Tree Cookies and Christmas Tree Croissant as well as the special Christmas Popcorn Bucket available at the outdoor vending cart will give everyone an energy boost to fully enjoy the seasonal festivities.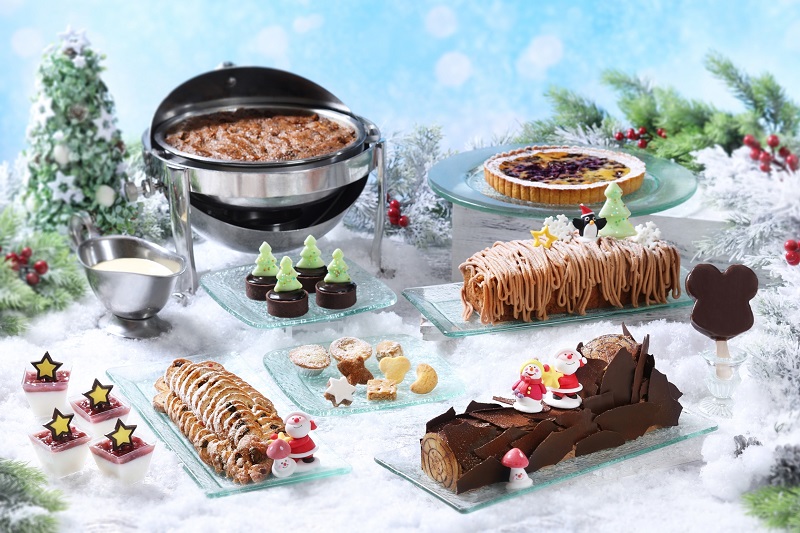 Guests can dine with ease on a variety of delicious halal-certified meals at the Main Street Market,  Explorer's Club Restaurant in Mystic Point inside the park, as well as the restaurants at the three Disney hotels.
The young ones will definitely be thrilled by the "Chef Mickey Family in Christmas" Dinner Buffet and Kids Activity.  Guests can enjoy the Christmas buffet at Chef Mickey at Disney's Hollywood Hotel and young guests will be invited to join the Christmas DIY cookie activity for free. Chef Mickey may show up anytime to greet dinner guests.
Hong Kong Disneyland Resort is also the perfect place to complete all your Christmas shopping! With over 100 merchandise items and gifts to choose from, including the limited edition Tiny Tsum Tsum Advent Calendar, Duffy and friends winter collection and the new personalized imaging products such as photo postcards, photo blocks and keychains are surely something for everyone's wish list this Christmas.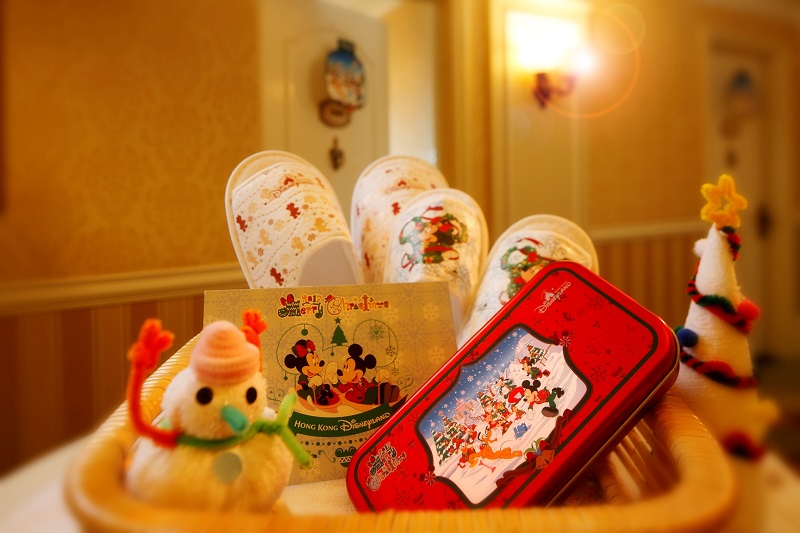 Resort hotels decked out in Christmas style
When guests stay in any one of Hong Kong Disneyland Resort's three hotels during Christmas, they will feel the festive spirit with the Christmas collectable souvenirs in each guest room, including Christmas themed personal amenities box, unique Disney slippers, door sticker and postcard.
Guests who stay in a resort hotel can take part in any of the unique and fun recreational activities of all three hotels throughout the day. The new hotel, Disney Explorers Lodge, is celebrating its first Christmas this year with Christmas-themed arts and crafts workshops. Also, gingerbread man decoration class and Little Santa training workshop are available at Hong Kong Disneyland Hotel. On New Year's Eve, hotel guests can even join a special countdown party at the three hotels.
To make the most fun out of a festive stay, hotel guests will be presented a Priority Admission Pass for selected attractions and seat reservations for stage shows, making their magical celebration even more unforgettable. With the hotels just minutes from the park and hassle-free transportation available throughout the resort, it's the perfect place for families to focus on spending quality time together.
With over 100 attractions and entertainment offerings in the 7 themed lands in Hong Kong Disneyland, must visit the favorite attractions among Malaysian guests include the Iron Man Experience, the "Big Grizzly Mountain Runaway Mine Cars", which is an exciting multidirectional coaster that crisscrosses the entire Grizzly Gulch;  the thrilling Hyperspace Mountain; the "Mystic Manor", which features the "Mystic Magnetic-Electric Carriage"; the unique show "3D Mickey's PhilharMagic"; and the all-time favorite Festival of Lion King.
Exclusive offers for Malaysian guests
Malaysian guests should start planning their magical journey with the Advanced Purchase Room Offer to save up to 40% on a guest room at either Disney Explorers Lodge, the Hong Kong Disneyland Hotel or Disney's Hollywood Hotel.
The Discounted "2-Day Fun" Ticket Offer will give Malaysian guests two days in the park's immersive Christmas atmosphere with just HK$60 more over a 1-Day ticket!  From today, Malaysian guests can also buy the 1-day ticket and receive a HK$50 merchandise coupon and one "buy one get one free popcorn coupon". For more details, please visit Hong Kong Disneyland Resort official website at www.hongkongdisneyland.com/disney-christmas-intl/ – Travel Feeder