Cherry Blossoms blooming season 2014 is here in Japan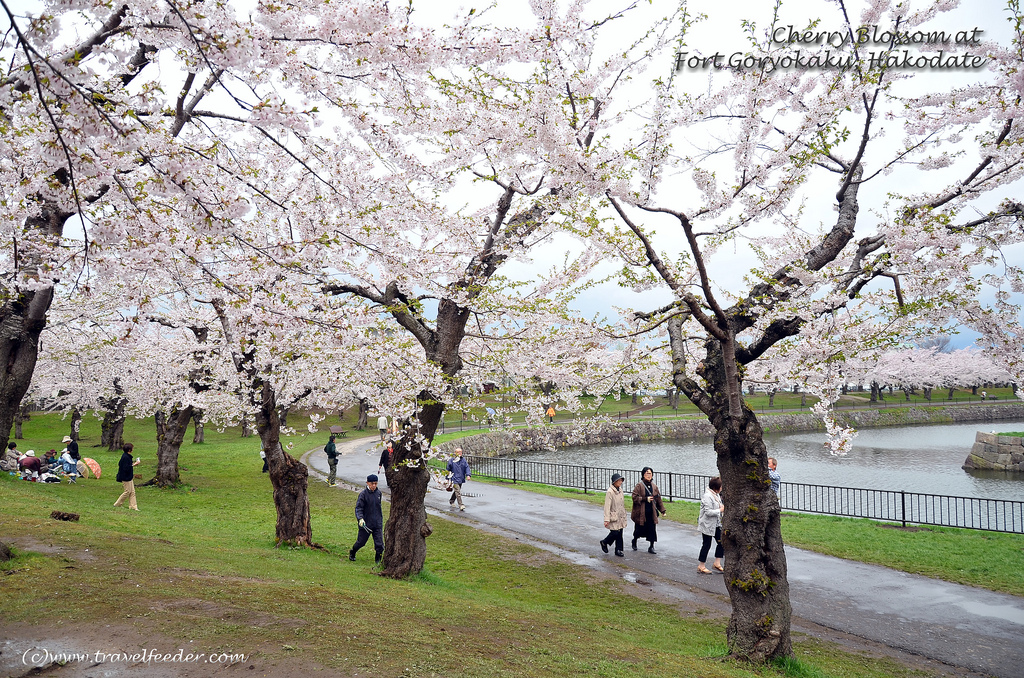 Cherry Blossoms blooming season 2014 has started earlier this month of March in Japan. It is the local culture for Japanese to track the blooming trail of Cherry Blossom across the nation. Thanks to the elongated geographical shape of Japan islands, stretching from Kyushu island in the South to Hokkaido in the North, the popular Hanami (Flower viewing) season could last longer than the usual one week. Cherry Blossoms full bloom lasts about a week but enthusiasts can catch it in different regions across Japan, from mid of March to early May, and South to North.
For those travelers who are planning to catch the trail, now is in fact the best time to visit Japan. Cherry Blossoms are currently blooming in many major tourist destinations in both Kansai and Kanto regions of Honshu. Popular cities of Kyoto, Osaka, Tokyo, Nara, Nagoya and Yokohama are now decorated with the awesome scenes of Cherry Blossoms blooming.
I still remember how we traveled up North from Tokyo to Hokkaido a couple of years ago, just to catch the Cherry Blossom blooming in Hakodate Goryokaku park (Read my story here). See some my my sakura photos taken in Hakodate of Hokkaido here:
Hanami is always a great thing to experience on a Japan trip during Spring. I love it very much. That said, if it is too close to plan a trip to Japan this Cherry Blossoms blooming season 2014, Koyo or Autumn leaves viewing season could be another great experience not to be missed during Autumn. – Travel Feeder, your travel photo blog