Top 5 tips for a frugal travel to Japan
Japan is a marvellous travel destination to visit with beautiful travel sites, great foods, nice people and safe environment. Unfortunately, Japan is also one of the most expensive country for holidays which scares away many budget travelers. Having said that, there are still ways that budget travelers have been adapting to successfully experience an unforgettable frugal travel to Japan.
From my past two experiences flashpacking in Japan, I gather 5 of my personal tips on how to save money on my trip to Japan, but not until I needed to stay in hostel all day long without being able to enjoy all the great features Japan has to offer. Here are my top 5…
1) Eat wisely but still nicely
One of the major cost of traveling Japan is food. Japanese foods, while mostly are mouth watering and finger licking good, do carry a hefty price tag that even are more expensive than what found in Europe. However, if you mix and match wisely your meals in a day to even out your daily budget, while saving on your total food cost, you can still be able to taste some of the best Japanese meals around. For example, you can save money from your lunch with some snacks and spend for a nice sukiyaki dinner or, bought some breads from convenient store for your breakfast and have a generous sushi lunch later.
Another tip is to look for restaurants frequented by local people, which are normally cheaper than those located in popular tourist areas. Look around and you will find one easily just maybe 1 block away.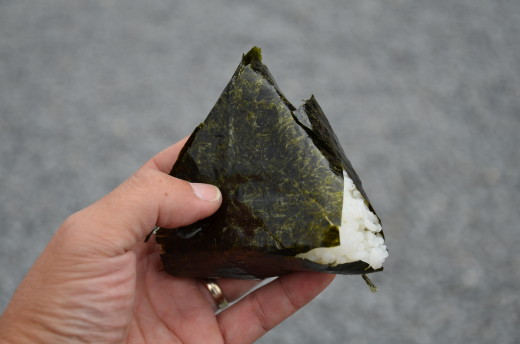 also don't hesitate to try foods being sold in any of their many convenient stores such as Lawson, Family Mart or 7 Eleven. While the price is slightly lower, the quality of food is not. Breads, rice balls (Onigiri), instant noodles or broiled foods are a few great choices that priced reasonably ranging from 100Yen.
2) Travel less on trains, more on foot
Another killing expenses in Japan is their public transport. Public transportation in Japan is very convenient but expensive. A single trip on subway or bus within a city will cost you ¥220. If you are traveling from 1 city to another by train, you need to fork out at least a few thousand Yen for a ride. Take the Shinkansen train for example. A single way 2 1/2 hour trip from Osaka to Tokyo will cost you a whopping ¥14,000 or USD148!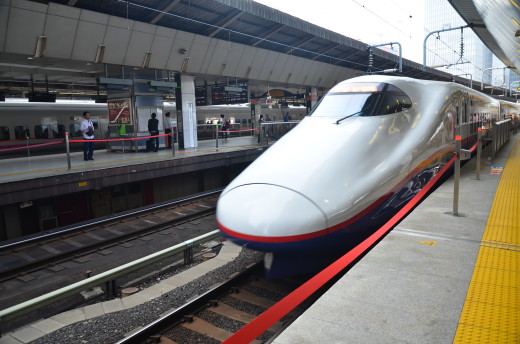 In order to save your travel cost in Japan, stay nearer to city centre or tourist spot and walk more instead of taking public transport everyday.
Japan is a long country. Frugal tip to save the transportation cost is to limit your itinerary deliberately to just visit a couple of cities rather than cover the whole island within one holiday. This will reduce the cost on long distance trains which probably can save you another trip to Japan next time!
3) Plan your travel wisely
Another important tip to save your Japan travel cost is to spend more time on planning. Plan well on your travel period to avoid peak season and your itinerary to avoid long distance trips.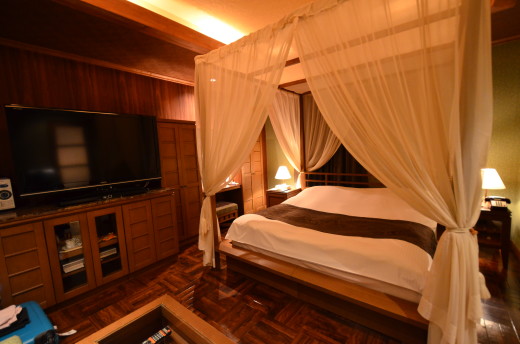 During the peak season, such as the New Year and Christmas season, the Golden Week in the last week of April, Cherry Blossom season during late March until mid April, as well as the Autumn colour season in November, tourist spots are extremely crowded and hotels price are also in their peak. Plan well ahead as far as 9 months before to get cheap air fares and accommodations.
The most effective and easy way to travel Japan economically is to go during off peak season, when flight tickets and accommodations are so cheap that could save you for a few more days in Japan.
4) Study your currency exchange rate
Don't under estimate the difference in currency exchange rate. Keep watching the market trend to get a low rate that could save you a lot of money. Take the current Forex rate for example. The Japanese Yen is 15% cheaper than it was in 3 months ago when I went there. If I were to visit Japan now, I can save USD450 for the  same trip!
Off course, you can't know the rate in future but now is definitely the best time to visit Japan! And this is the best frugal tip of all!
5) Control your shopping addiction
Japan is the paradise for shopaholic. There are too many special and unique things you can buy home from Japan. Souvenirs are all packed too beautifully to be neglected. No tourist will ever return empty handed from Japan. The 'bad' thing for a cheaper Yen now is that everything you buy in Japan seems a lot cheaper! Shopaholic will spend all the extra money saved from the above tips on shopping!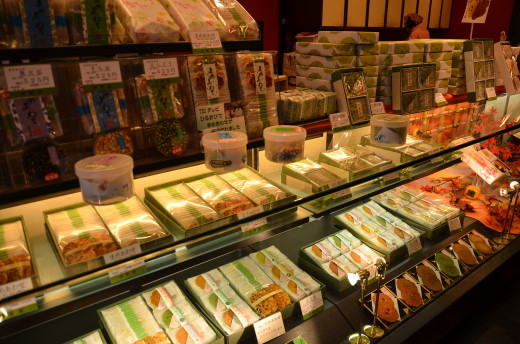 This is the final tip for a frugal travel to Japan: Beat Your Shopping Addiction! Control your budget and think twice before you buy. If you have that extra Yen in your pocket, go ahead to buy whatever you like, but if you don't, stop swiping your credit cards!
There are off course more tips to save money on your trip in Japan which I will share individually in future. For now on, learn the above tips and start planning your budget travel to Japan! You may wish to read also my list of souvenirs to buy in Japan as well as foods to try in Japan. ) –Travel Feeder