3 Selected Hotels in Ipoh Brings Out Unique Ambiance To Impress You!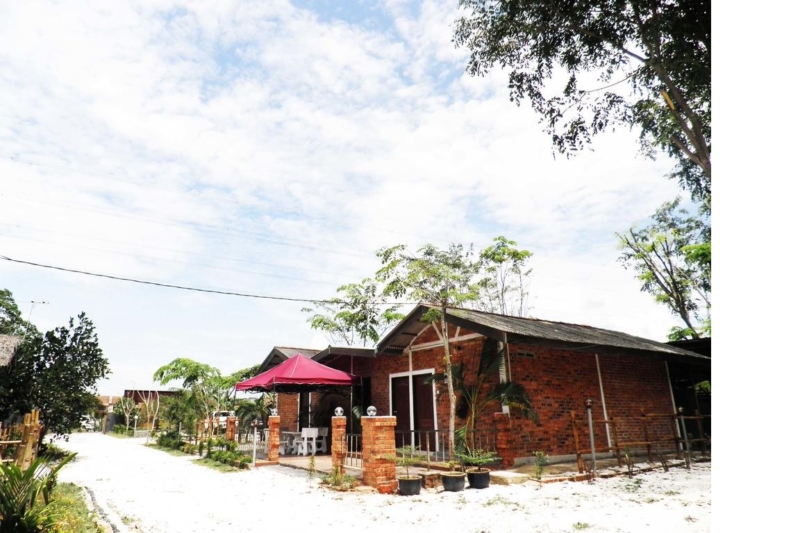 Ipoh is one of the top travel destinations in Malaysia. The capital of Perak States, Ipoh is located on the west coast of Malaysia Peninsula. It's commonly visited as a gateway to Cameron Highlands. Back in those days, Ipoh was regarded as one of the main cities in Malaysia on British colonial era. That is why plenty colonial style buildings are still standing strong along the city.
Nowadays, this city is best known for its culinary richness. There is a wealth of the finest restaurants and hawker stalls around. The local dishes are also very famous here. Most people say the price level in Ipoh is inexpensive for Malaysian Standard.
In order to have the best time in Ipoh, travelers should book the right hotel. There is a lot of Ipoh hotels offer uniqueness to impress the tourist, while giving the best service and quality to pamper them.
If you are willing to spoil your eyes to gain an extra memorable moment in Ipoh, these following 3 hotels in Ipoh should be included in your travel plan. Moreover, you can enjoy this unique hospitality recommended by Traveloka users on very cheap prices!
M Boutique Station 18
Room rates starts from RM149 per night
The 3-star hotel is situated at Jalan Pengkalan Barat 35 – Taman Pengkalan Jaya. Ideally located close to the popular AEON shopping Mall, it takes less than 5 minutes drive for the guest to reach Sultan Azlan Shah Airport.
The hotel is uniquely shown monotone colors combined with vintage style as a tribute to jazz. All the guest rooms and suites look so stylish and are fitted completely with AC, flat screen TV, safe deposit box, minibars, ensuite bathroom with free toiletries, a desk, and a coffee/tea maker with Oldtown White Coffee cafe.
M Boutique Station 18 has Espresso Bar as the on-site facility. This coffee bar is set on English setting and very nice as a relaxing zone. Another facility is M Shop as the concept store with many things to sell. Such as fashion items, souvenir, also organic products.
EFM B&B
Room rate starts from RM77.92 per night
Addressed at Ever Fresh Mushroom Sdn Bhd 1A, Laluan Panorama 4/4 Taman Panorama Rapat Indah, this budget hotel brings you very close to the Airport. It takes only 5 minutes drive to catch your flight.
EFM B&B offers Bed and Breakfast accommodation with Mountain View. There are also chalets with 1-2 bedrooms that spread in one area, reminding us the neighborhood in the old village. Each chalet is bordered with bamboo gate and has separated kitchenette and small yard. If you need more privacy, there is Kampung Villa with rate starts from RM279.76 per night.
Consistent with its village concept, EFM B&B feature beautiful green garden, fishing pond, BBQ facilities, and dining area in warong style. This hotel also provides bicycle and car rental.
Bed and Bike Backpackers Studio
Room rate starts from RM29.09 per night
The budget-friendly hotel is situated at Jalan Sultan Yusuf Little India/Old Town 2A-1. The main airport is located less than 4 km away from this property.
Backpacker would love this hotel. The hotel welcomes the guest very warm with well-appointed dormitory bedrooms for a place to rest. Each bedroom already complemented with air conditioner and the wooden-framed bunk bed. The bathrooms are available for sharing.
As the backpacker hotel, Bed and Bike present additional facilities that can maximize the friendly and social ambiance. The public living room features a sofa bed, desk, coffee/tea maker, free Wi-Fi, and a small library. There also bar/lounge. The uniqueness of the hotel shows on its special feature. As mentioned in the name of this hotel, this hotel grants free use of Bicycle for all guests. – Travel Feeder