Top Travel Tips For Planning Solo Trip Around the World
Traveling alone can be extremely liberating. You get the chance to do what you want to do, at your own pace, without worrying about anyone but yourself. It can really be a rejuvenating experience that builds your confidence and makes you strong. But, you want to be prepared if you plan on going anywhere around the world for a trip. Here, we are going to give you important tips that you need to keep in mind when you plan your next solo trip around the world.
Planning Your Solo Trip Around the World
When you are planning your trip, you should have an itinerary of where you will be going staying. Be sure to book your hostel or hotel room so you have a place to stay when you arrive. Staying at a place with a 24 hour reception desk can be helpful, so you aren't left out in the cold if you arrive late. It is recommended to arrive during the day to the place you will be staying to avoid any conflicts.
Know what items you need while you are gone and keep them neat and organized in your suitcase or gear. Be sure to pack appropriate clothing and gear so you are prepared for whatever you plan to do. Keep your identification and money together in a safe spot that is not easy to get to.
This is also the time to sign up for tours or courses at your destinations. You can take cooking classes and learn the language while you are there by taking courses in Spanish, French, or whatever dialect the locals speak there.
Outdoor Trip
If you are planning a camping trip, backpacking or mountaineering, then you need to have the proper equipment. Not only will you need a first aid kit, proper clothing and a sleeping bag, but you will need to have the best solo tent so you have a place to sleep and be sheltered. The best of tents will help block wind and keep out moisture so you can sleep comfortably for the next leg of your trip.
While traveling in nature, you will need to have food and water, or a way to make clean water, so you don't get ill. You may also want to bring a camping stove and some kitchenware so you can eat on a plate. You can enjoy the sounds of nature while you relax in the wilderness!
Meet People
When traveling alone, you definitely should put yourself out there a little and connect with locals or others who are traveling the area. You can find these people in your hotel or hostel and connect with them or share travel tips!
The locals, such as your waitress, can give you a lot of advice on the area, as well as where to find places or how to take the public transit system. You can also find locals online via certain websites so you can make new friends and learn about the place you are staying in first hand.
Dining Alone
We know, many people do not like dining alone. However, when you are solo traveling, this is something you will be doing. You can find restaurants locally and sit at the counters and talk to people who are eating near you that may also be solo. Start a conversation and learn about them, as well as the area. The locals can always give you better advice than the internet!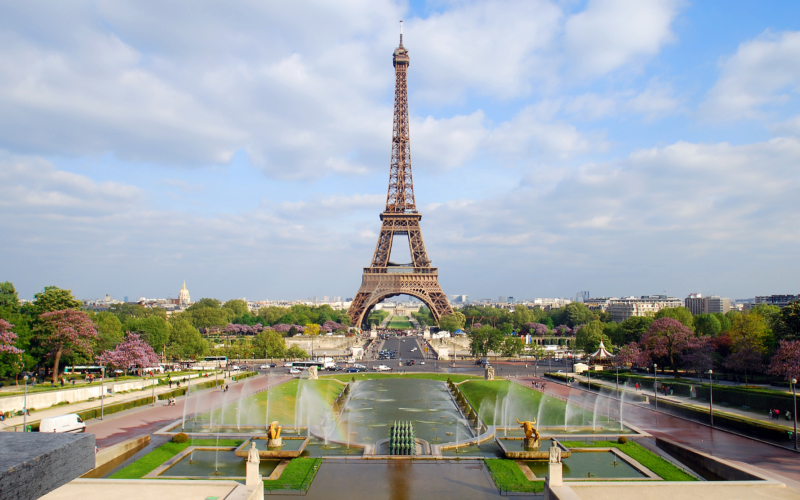 Take a Tour
Find an interesting tour you want to go on and book it! If you are traveling around the world, there are many interesting tours to take that will allow you to kick back, take photos, and learn a few things about the country and the area itself.
Some of the most popular guided tours around the world include the Maid of the Mist tour in Niagara Falls, New York, touring the Pyramids in Egypt, taking a bike tour in Paris, as well as the Architecture River Cruise in Chicago, Illinois. Bring your camera, as these places are very photogenic and captivating.
If you are not up for a guided tour, you can make your own tour, of course, or find other activities that will suit you in the area, such as going to parks, museums, or historical markers. It's your trip, enjoy it!
If you plan on trying a few night tours (they are incredibly fun), you should also consider binoculars that let you see at night. There are a bunch of great products on the market, but you can read more here.
Trust Your Gut but Enjoy Yourself
We agree that it is important to have a fantastic, relaxing time on vacation, especially if you are solo. But, you do need to be vigilant, safe, and aware of your surroundings. Be aware of going down dark alleys or places that seem sketchy. You need to trust your gut, and if something doesn't feel right, you need to listen to your body and find an alternate route, or get out of a sticky situation as safely as possible.
Now that you have taken all of the necessary precautions, you can finally enjoy yourself! You have earned this! You are going on a solo trip around the world and are going to experience so much that will shape your world view and change who you are. Start documenting everything by taking photos, videos and writing a blog or journal. This way, the memories can stay with you forever and can be shared with others.
Don't be afraid to go out to clubs, concerts or local events alone. You can be safe and have a fantastic time no matter where you go or what you do!
Conclusion
We hope you have found these tips helpful for your next solo trip around the world. Being wise, safe, and prepared is the only way to stay vigilant as you are enjoying the world by yourself. If you are informed about what to do when traveling alone then you can avoid any snafus that may occur such as losing your identification, or having enough clothing. You may even meet a new friend or two! – Travel Feeder