Start booking trains to travel around Europe this Autumn
We are entering into Autumn season in Europe continent and this is one of the best time to visit Europe. Normally, trains tickets for intercity trains in Europe will be open for booking online at this time for this 3 months period of the season. To grab an early bird offer fares, visit calendar.tgv-europe.com to check for the best price.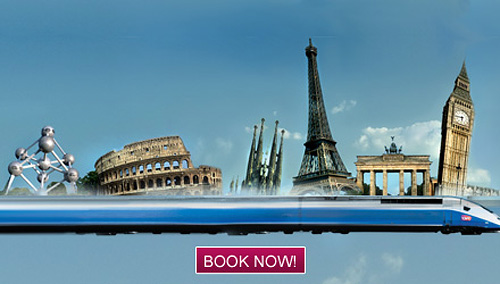 Europe is a continent made up by countries and cities that are so popular among travelers from every corner of the world. Normally, travelers will plan to travel around a few cities in Europe by either trains or flights. Arrival in the city centre, reduced travel time and plenty of leg room, travel around Europe by trains could be a better choice. Geneva and Lake Léman, Milan and its fashion boutiques, or Figueres and its Dali museum, these are a few popular destinations that fares starting from as low as €25 departing from Paris.
If you are planning your dream vacation to Europe, start reading my mini guide for Europe tour planning. It provides essential steps and ideas for holiday makers to consider when drafting out the travel plan. It is exactly how I did to successfully explore many excellent travel destinations in Europe last year.
In order to grab a good deal in trains ticket, you need to book it as early as 3 months in advance, when they are first open for public booking. If you have planned an autumn trip to Europe this year, now is the best time to buy your train tickets. If you are planning to travel between cities by flights this fall, you should have booked it by now. Budget airlines in Europe normally offer cheap airfares for Autumn well before this time. Check out Travel Feeder GO for latest promotions from airlines.
For air travel around Europe, now is the time to start planning for next Summer trip. Air tickets for flights around Europe next Summer are now on sales on Easyjet. Check it out! 🙂 – Travel Feeder, your ultimate travel photo blog