Top 5 Digital Camera for travel 2010
A full 12 months gone since my last update on my selected top 5 digital camera for travel 2009. Towards the end of the year, it's time now to pick my top 5 choices of digital cameras particularly for travel. For this year, my shortlisted digital cameras of the year are all DSLR (Digital Single Lens Reflex). DSLRs are now too good, too cheap and too light to carry along travel that no reasons why you should still carry a P&P (Point & Shoot) compact's. Check out my 5 Reasons why you should travel with DSLR.
Following the recent launch of their latest entry-level and mid-range DSLR camera model, Nikon and Canon are dominating 4 out of 5 my pick of the top digital cameras particularly for travel this year. Here they are: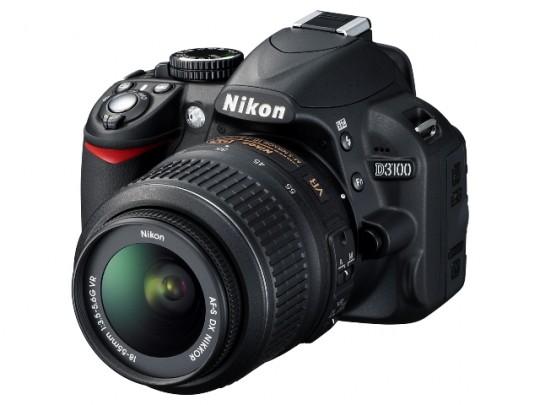 Nikon D3100 – The latest entry level DSLR from Nikon. Selling at RM2,000 (USD700) with 18-55mm kit lens, this budget camera is capable of doing about anything needed for a traveler without burning holes in their pocket. It features the latest technology from Nikon such as 14.2MP CMOS sensor, HD 1080p video shooting, EXPEED 2 image processing engine, high ISO limit of 12800, easy guide mode for beginners, 11 focus points, 3″ LCD 230k dot TFT screen, 3Fps etc. Most importantly, it weighs only 505g and with compact size of only 124 x 96 x 74.5 mm (4.9 x 3.8 x 2.9 in). This means you can always bring it along your travel to anywhere without much weight putting on your should or neck. And it produces high quality image incomparable by P&S compacts in terms of lower noise level and higher dynamic range! I highly recommend Nikon 3100 for whoever wish to upgrade from any P&S or prosumer compacts!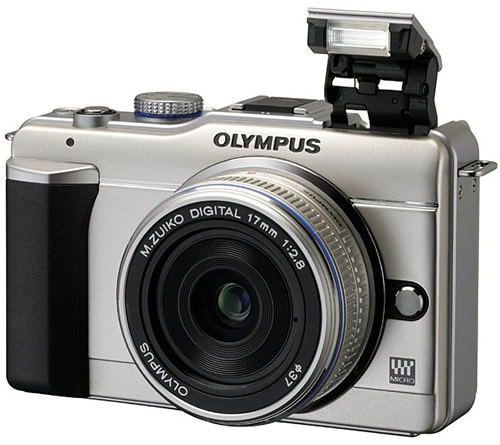 Olympus PEN E-PL1 – I picked PEN EP-1 as one of my 5 camera choices for travel in 2009. The reason why is obvious. This mirrorless camera has both the advantages of a compact and DSLR camera. It has the size of a P&S (compact sized) but with the heart of a DSLR (large image sensor). And this latest Olympus PEN E-PL1 is even better. It's now as light (482g) and cheap (selling at USD600 with 14-42mm lens kit) as compact cameras  (or close). It is also more straight forward to operate like P&P and with internal flash built-in. This is the only non-SLR camera in my list as it fits perfectly as a travel camera that could produce SLR-like image quality with low noise level and usable high ISO photos. The only set back is its all plastic body if compared to its sibling PEN EP1. A great choice for travelers  who do not like to be noticed by others.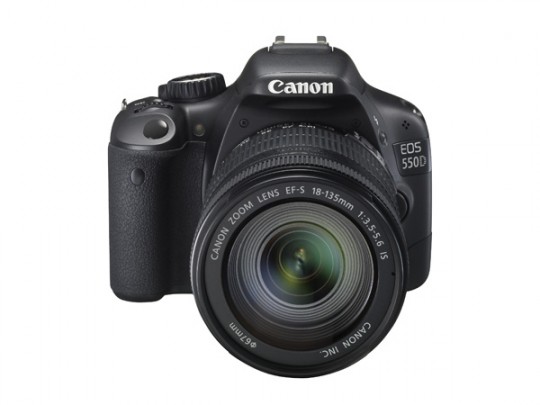 Canon 550D

– The first time in 3 year for me to include a DSLR from Canon (in fact 2 Canon's out of my top 5). Canon nowadays is providing consumers with more and more cheaper options for them to upgrade their compact cameras. One of the best in Canon budget range is definitely the new EOS 550D. Selling at USD989 with 18-55mm kit lens, Canon EOS 550D actually features more than what it's belying model name suggest. For a budget ranged DSLR with 18MP CMOS sensor, 14 bit A/D converting engine, full HD 1080p video shooting, 3.7fps continuous shooting, silent shooting mode, 9 focusing points, high ISO range up to 12800,63 zone dual layer metering sensor, 3″ 1,040,000 dots clear view LCD and light 475g body weight without lens, it simply gives a lot more than what you would pay for its asking price. My 2nd options of DSLR besides the cheaper Nikon 3100.
For budget travelers and first time DSLR users, you may stop reading the remaining 2 cameras and jump straight to the conclusion. These 2 last cameras of my pick this year are for travel photography enthusiasts who have been using DSLR and wish to upgrade to a more capable machine. I've included these 2 as I believe my readers who had been following this blog since 2 years ago should have bought their first DSLR based on my recommendation and now should be a good time to consider an upgrade, like what I'm thinking of. So here are the 2 decent machine I would recommend: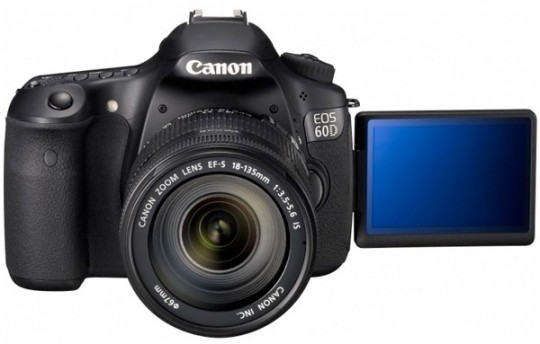 Canon 60D

– Selling at USD1,400 with 18-135mm kit lens,  the latest mid-range DSLR from Canon, 60D is a reposition model rather than just an upgrade from 50D. It is slightly bigger and heavier than the budget model 550D above. What are more superior than its younger brother 550D includes the secondary top plate screen, the higher continuous shooting rate of 5.3 frames per second, swivel LCD screen, higher top shutter speed of 1/8000s, wider range of Exposure and WB bracketing, brighter pentaprism viewfinder, more custom functions and settings, but weighs 225g more than the earlier. All these improvement may look subtle but are critical for fast shooting actions thus capture of speical travel scene with precise timing. It is your next upgrade going to be if you are already a Canon user. what about a Nikon user as I am?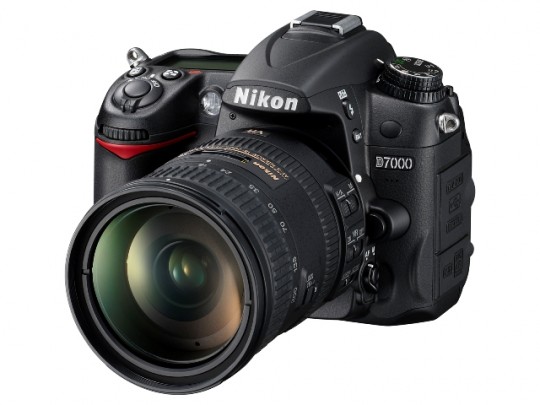 Nikon D7000

– This is your next camera for upgrade if you are a Nikon user. Selling at USD1,500 with 18-105mm lens kit, Nikon D7000 features 'similar' specs as top mid-range model of D300s but weighs 140g less. However, the improvement from its budget sibling is huge. Among other superior features that out perform D3100 or even D300s are it 16.2MP CMOS sensor, high ISO range up to 25600, HD Video recording, 2016-pixel exposure metering sensor, 100% viewfinder coverage with bright glass pentaprism, 6fps, dual SD card slot, Magnesium alloy body,  14 bit A/D convertor, 39 focusing points, flash-sync speed of 1/250s, 3″ 920k dot LCD, and more. Nikon D7000 is definitely my next DSLR upgrade as I've been looking for DSLR that as powerful as D300s but weighs lesser!
That' all my selection of top 5 cameras for travel year 2010. If you could notice that all above cameras except Olympus who is in Micro Four Third format, are APS-C format cameras with cropped sensor. I prefer APS-C format DSLR for travel as they are much lighter and cheaper. They are not top of the range model either. Nikon D300s is simply too heavy to be carried around my neck days and nights on travel! Read why D300s sucks for travel!
Another thing to note is 4 out of 5 cameras listed above is either Nikon or Canon. Other camera manufacturers such as Sony, Pentax, or Panasonic also producing some good DSLR. But lens choices and accessories are simply not as wide and complete as either Nikon or Canon. Unlike P&S compacts, this is important to DSLR cameras, where buying camera body is only a start in travel photography. Pairing it with suitable lens and accessories instead is the real factor behind in unveiling the optimum performance of the camera! 🙂 – Travel Feeder, your ultimate photo travel blog