Top 5 Things To Do in Mexico City
Guest Post by Andi Perullo
Mexico City has quite an infamous reputation around the world.  Because of this, most people chose to not visit the capitol city.  However, despite the overpopulation, pollution, and traffic, this part modern metropolis and part monstrosity is not to be missed!  This city that is so special it has multiple names (Distrito Federal, D.F., Mexico City, Ciudad de Mexico, or simply Mexico) is the cultural, political, and financial nerve center of the country.   The following quote regarding Mexico City from the Lonely Planet guide accurately describes it perfectly, "Perhaps more than any city on earth, it is at the intersection of the first and third worlds, with all the ills, thrills and surprises that suggests.  One moment the city is all Latin beats, glamour, and excitement; the next it's drabness, poverty, suffocating crowds, and rancid smells.  In spite of the negatives, Mexico City is a magnet for Mexicans and visitors alike.  You certainly won't be bored in this complex, historic city."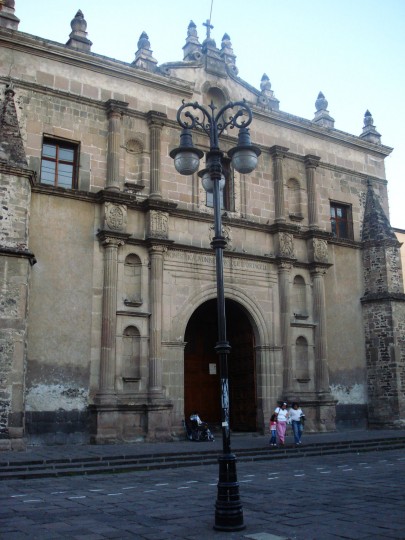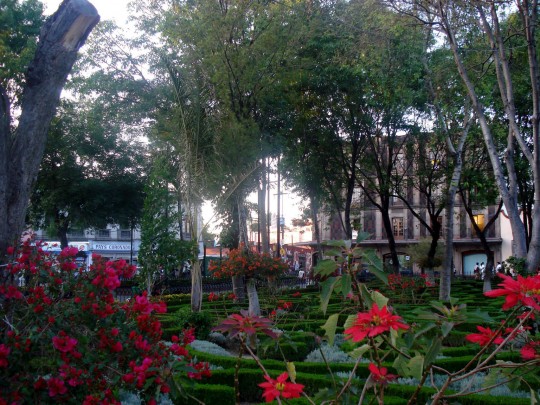 Coyoacan: This quaint little part of the city was once believed to have been inhabited by coyotes. Walking through Coyoacan it is easy to imagine how it must have looked in centuries past, since it is still paved with cobblestone streets and lined with colonial homes.  One can find museums, cafes, boutiques, restaurants, and art studios that all help to create a charming ambiance.  In the middle of Coyoacan are Plaza Hidalgo and Jardin Centenario.  These 2 areas adjoin to make the historical center by forming a zocalo, or labyrinth.  The zocalo in Coyoacan is made of hedges, fountains, trees, and benches and is normally bustling with people and vendors.


Casa Azul: Also located in Coyoacan, is Casa Azul, or the Blue House, which is where the artist Frida Kahlo lived and died.  It is now a historical museum, where her fans can walk amongst her belongings.  Casa Azul is a genuine reflection of Frida's spirit and creativity.
Turibus: Probably the best way for first-timers to comprehend Mexico City is to ride a bus that takes you all around the city and in which  you can hop on or off whenever you desire.  If the weather is nice make sure to sit on the 2ndlevel for the best view.

Teotihuacan: The history of Teotihuacan dates back to around 150 BCE when it was a large Aztec settlement.  As other settlements in the area diminished, it continued to flourish and became the religious and economic center.  Today is one of the most frequently visited archaeological sites in the world and is composed of 2 ancient pyramids.  The site is impressive for its scale, both in the size of the Pyramid of the Sun (the third largest pyramid in the world at 215 feet) and the majesty of the Calle de los Muertos, or the Street of the Dead, which was originally 4km long and surrounded by temples, palaces, and platforms.  By car it takes about 45 minutes to reach from the city center.

Xochimilco: The remains of the ancient Lago Xochimilco, which was a lake, have now been constructed into a series of canals.  On the canals are hundreds of colorful boats where you can dine while you float along the water.  There are even boats with bands on them that will sail next to your boat if you would like to be serenaded while you eat.
Andi Perullo is a Chinese Medicine Doctor by day, travel addict by night. When she is not treating patients, she is exploring the world or dreaming of the next place to visit. She also writes travel features for MNUI Travel Insurance and blogs at My Beautiful Adventures.