Top 10 Things to Pack for Your Last Minute Family Vacation
Have you ever been on a last minute family vacation? Perhaps the four-day Easter break crept up on you and, in a moment of spontaneous decisiveness, you decided to take the opportunity to get away at the last minute. Or maybe the kids' summer vacation is almost over and you've suddenly realized that you haven't done as many things together as a family as you had planned. It sounds like it's time for a last minute family vacation!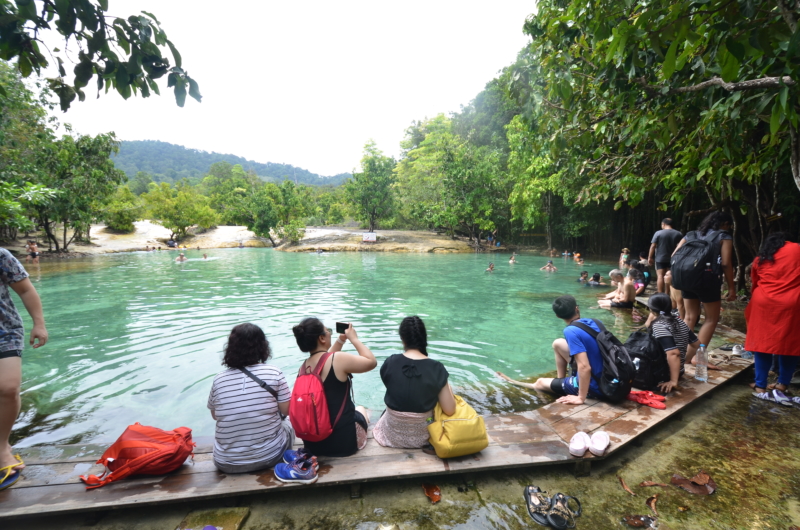 Top 10 Things to Pack for Your Last Minute Family Vacation
Packing for a vacation almost always takes longer than expected, so when planning a last minute family vacation, it is vitally important to put some serious thought into your packing list. Here are our suggestions for the top 10 things to pack for your last minute family vacation.
Clothes
Of course you're going to pack clothes for your last minute family vacation. But instead of grabbing everything clean in your children's wardrobes and jamming it into a suitcase, take the time to be a little more precise with your packing.
Large Ziploc bags are amazing for keeping clothes under control.
Pack one complete outfit – including underwear, outerwear, and accessories – into an individual bag, and do this for every day of your trip, plus one. The extra set of clothes is there in case someone spills an entire plate of spaghetti Bolognese on themselves (or someone else).
For babies and messy toddlers, pack two complete outfits for every day of your holiday.
When getting dressed in the morning is as simple as pulling out the next pre prepared bag for each member of your family, you'll be feeling very pleased with yourself indeed.
Shoes
Again, this one seems like a no-brainer. But the trick to packing shoes is to not pack too many. Most of the time, especially for a last minute family vacation, you can get away with just one pair of shoes for each person. In other words, everyone should wear their most comfortable, versatile shoes, and there will be no need to pack extras. An exception would be if you are planning a formal occasion as part of your vacation, in which case it makes sense to bring one suitable pair of formal shoes for each member of your family.
First Aid Kit
A first aid kit is a must for traveling with children, and it's an item that is often forgotten during the rush packing that takes place before a last minute family vacation. First aid kits don't need to be extensive, but they do need to contain the basics. Run through the most likely illnesses and injuries that someone in your family could encounter while on vacation, and pack the necessities for each.
Activities for the Road
Activities that you pack for your actual travel time will vary depending on whether you're flying or driving, as well as the length of your travel. Aim for a nice mixture of technology and other activities for your children, and for younger ones, only give them one item to play with at a time.
Activities for Your Destination
An inflatable beach ball or a packet of balloons can provide hours of fun once you reach your destination, and you may find that you're having just as much fun as the kids. Similarly, a deck of cards or the long-forgotten family board game can become a favorite activity on vacation. In addition to family activities, each family member should pack one or two individual items for personal use, like books, crosswords and other puzzles, and toys for children.
Extension Cord and Power Bank
Chances are that between everyone you'll pack quite a few electronic items – cell phones, cameras, e-readers, tablets, and laptops – and these will all need charging. A power bank will stop any arguments as to whose device should take top priority, and an extension cord will bring a hard-to-reach power outlet into easy use.
A Notepad and Pen
A notepad and pen can be a lifesaver when you're away from home. Whether it's for making a note of an important phone number, writing down the directions given to you by a helpful local, or even just for a quick game of noughts and crosses or hangman while waiting in line, you'll be glad you remembered to pack these vacation essentials.
Day Packs for Everyone
Regardless of whether you pack into suitcases, large duffel bags, or anything else, it's still a good idea to pack a simple, lightweight, foldable, empty day pack for each person. Then you can leave all your possessions in your accommodation and just pack the essentials to go out for the day, especially since sometimes all you need is a water bottle and camera. Even toddlers can learn to carry their own child-sized day pack, giving them easy access to snacks while you're out.
Disposable Toiletries
Sure, we'll admit that this might not be the most environmentally friendly suggestion on this list, but an inexpensive multi-pack of generic toothbrushes will do just fine for your last minute family vacation, and the best part is you get to throw them away before you come home. Inexpensive shampoos and conditioners will give you the same benefit, and you'll be happy to see your regular products again when you return home after your vacation.
Surface Cleaner Wipes
It's best not to think about who was in your hotel room before you. It's probably fair to say that if we could see what went on in hotel rooms and other accommodation, we'd never leave home again. In fact, Today reported on a 2014 investigation which showed that remote controls and in-room telephones were the dirtiest, most germ-ridden areas of hotel rooms studied. http://www.today.com/money/germs-hotel-rooms-favorite-hiding-places-revealed-1D80293357 Some even had traces of E. coli (yes, that means fecal contamination). But before you cancel your upcoming reservation for your last minute family vacation, remember instead to pack some heavy duty surface cleaner wipes. One wipe with our Klean Offz over the phone, remote control, light switches, and door handles of your motel room will remove 99.9% of surface contamination.
Let's go and pack
If you're leaving on your last minute family vacation in the morning and haven't started packing yet, perhaps it's time to power down your PC, laptop, tablet, or cell phone and actually get started. While planning a family trip it is always better to carry larger travel bags to fit in as many things as possible. You can find variety of travel bags online and utilize OZCodes discount offers to reduce the burden on your wallet. But wait – please share these tips with your friends first, and comment below with any additional packing tips you'd like to add. Done all that? Good. Now go, go – those Ziploc bags aren't going to fill themselves! – Travel Feeder