The Benefits of No Fly Cruising: Seeing the World without Having to Fly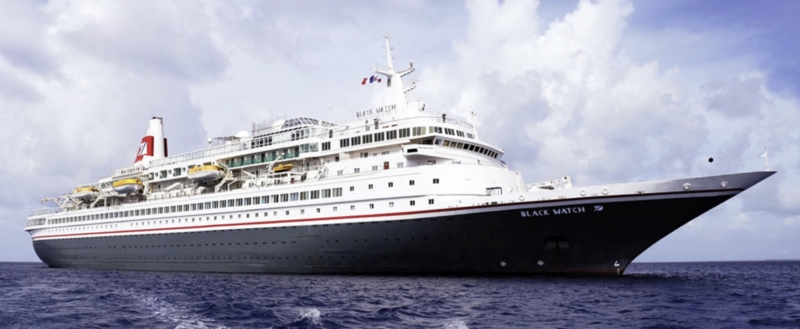 Although travelling by aeroplane is often cited as one of the safest ways to travel in modern times, a large proportion of travellers find the experience uncomfortable. Admittedly, air travel has made the world a smaller place and also created opportunities for us to explore the world and our interests much easier.
Thankfully if you don't fancy flying, or just prefer to enjoy the world at a more reasonable pace, then you can still do so on a cruise. With no aeroplane travel involved in no fly cruising, avid travellers can still explore any part of the world without ever having to set foot on an aircraft.
A Great Option if you Don't like Flying
There are many advantages to opting for a no fly cruising holiday but the most beneficial is that it makes for a great option to travel for anyone who doesn't like flying. Having Aerophobia does not mean that you cannot explore the world because cruises actually make for fantastic alternatives to flying everywhere. In any case, as we'll see below, no fly cruises have benefits for anyone who chooses them, even those who tolerate travelling by plane!
Quicker Check-Ins for cruise
One of the most notable advantages of travelling by ship is the difference in the amount of time spent checking in. Taking a cruise affords you the luxury of significantly faster check-in times in comparison to those usually experienced at airport terminals. If you ever try a no fly cruise you'll find that the process of embarking on the vessel will usually take less than half an hour. Best of all, your luggage is handled by designated stewards and porters so there's no need to waste time at the bag carousel.
No Unexpected Delays and Less Time Spent Commuting
Time is a valuable asset and if you don't have to spend yours travelling to and queuing at an airport then that is surely time well saved. The quicker check-ins at cruise terminals means that waiting times are a fraction of those accepted as normal at airports, but best of all, there are no unexpected delays to encounter upon your arrival at the terminal.
Better Luggage Allowance
Speaking of luggage, taking a cruise rather than flying also offers you the flexibility of significantly more allowance on your luggage too. There is a weight limit similar to that used when travelling by aeroplanes for each case; however there is no limit on the number of bags you can bring with you. While the no restriction policy on baggage should be treated within reason, cruising offers the freedom to pack everything you need, or might need, particularly in the case of families with young children.
Even with the benefits of no fly cruising outlined above, I have saved the best for last. That benefit is the simple fact that your holiday begins from the moment that you step on board, unlike with air travel where connecting flights and taxis will still be needed upon arrival. In addition, cruises often offer multiple destinations on one itinerary, giving you more variety and activities at amazing value for memorable times away. – Travel Feeder